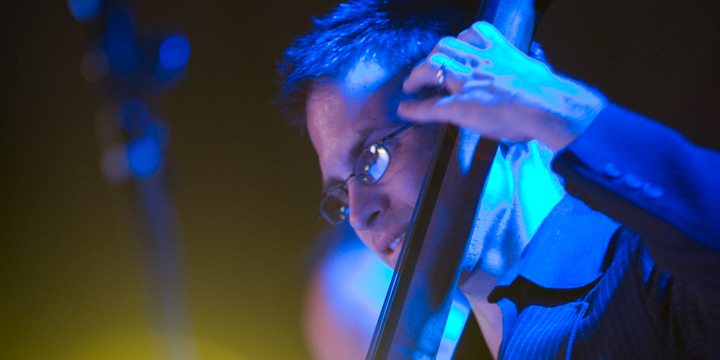 BACKGROUND
Weird Monkey Studios was founded over 20 years ago by Mischa Goldman. Goldman's background combines experience as a jazz and classical musician, composer and recording engineer. Over the years, his training as a double bassist has honed his ear to the subtle sonic properties of acoustic instruments. Using state of the art equipment, Goldman creates recordings with a warmth and richness reminiscent of the great Blue Note albums of the 1960's.

Although Goldman has many years of experience in studio recording, he has earned a reputation among jazz and acoustic musicians as a specialist in live, on-location recordings. He has recorded some of the most well-known jazz artists in the world including John Clayton, Stephon Harris, Greg Tardy, Donald Brown, Eric Revis, Freddie Cole, Henry Butler and Ron Westray among others. His recordings span a wide variety of genres and ensemble configurations from a folk quartet to a full orchestra to a jazz big band to a 300-member marching band for a NCAA Division 1 college.

Goldman incorporates innovative and cutting edge technology with traditional recording techniques to achieve a final product that reflects the unique sound and personality of the performer. He has recorded live performances in Europe and the United States and is equipped to travel to virtually any location to record your project. When it comes to your performance, expect a special sensitivity to acoustic instruments and no monkey business.